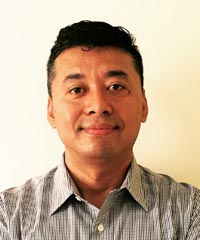 By Ugyen Gyalpo
NEW YORK, US, 24 February 2017
The recent revision in Swiss immigration policy has forced Tibetans to the brink of denial and disapproval. The birthright of being recognized as Tibetan in exile, or in political correctness 'Stateless', was a narrative worth partly living for, even though it sounded pathetic and homeless. But at least the concept of identifying as either marked ourselves as distinctively not Chinese, and above all solidified us as fossilized remains of our centuries-old history, as one unique race. We were different, and far from the self-acclaimed Chinese medieval concept of their Middle Kingdom and their Great Wall of entrenchment, that they built centuries ago to shield themselves from would-be foreign invaders such as the Mongols and the Tibetans.
The world had always viewed Switzerland as the promised land, and the capital of peace even during world wars. Switzerland — up to now — stood as an ideal example of upholder of the mantle of human rights and justice for decades. But just as the greed of globalisation became noxious and enticing, many morally-vacuumed degraded countries fell into the hollow crevice of exuberance for accumulating material wealth at the expense of throwing their conscience out of the window. And just as they lost their moral spiritual compass, they veered further into the oblivious chasm of hypocrisy and gathered a ravenous courage to shake hands with dictators and totalitarian regimes. Switzerland is now poked with just as many holes as their famed Swiss cheese — black holes of immorality.
For us Tibetans at the brunt of such a shift in policy, with the changing political clout and economic influence flared on the world stage by rising China, the repercussions of such changes in their immigration policy is actually nothing to be worried about. Our government in exile, the CTA, have been fermenting with precise calculation of such an outcome through their Middle-Way Approach, where the ultimate aim, of course with many of the demands wrapped around the autonomous call, is to integrate into China as one of their ethnic minorities.
The Chinese have from their side more or less become successful in cloning us as Chinese. The CTA policy of integrating with China through a compromise by way of Umey lam has been in the making on the labs of our government in exile. This has but helped embolden the Chinese to go out of their way like they have always done from the illegal occupation of Tibet, to rewriting our history and strategically imposing their notions across the globe. Lately they are wielding their new-found economic prowess to sedate and force the world into recognizing Tibet as an integral part of China. And they have all fallen for it, and done so!
Losing international support
It's mostly us to blame for losing international moral support, since our portrayal of our plight and our assertions are not aligned with the government that is leading us — a policy that for over two decades has not brought us any conclusive results. It is sad to say, but just as any truth that is bitter, we have lost a whole lot of support with our free Tibet campaigns, ever since the calls of independence were laid to rest. Now we are left to scramble at the mercy of Chinese whims. Any remaining international sympathy to salvage any agreement is small, when countries left and right are denouncing our fight, and ironing out their policies to revive their lost relationship with China that they probably sacrificed for the once-thought just and moral cause of Tibet — which it still is — to remind and awaken our very own lost souls!
Even in the United States, even after approval of many Tibetan asylum cases, our nationality prior to becoming a US citizen on the Green Card is not 'stateless', but 'Chinese' or 'Indian', depending upon the origin of our stories. And yet we were never startled to the point that we are now, with this change made by the Swiss government in order to harbour a better economic relationship with China.
It is up to us
Apart from disowning us as Tibetans, just as the Swiss revision of their policy towards Tibetans reprimanded to, one thing that is as true as the imposing sun behind the clouds, is the efforts the Chinese are making to coat us as one of their own. This is a sign of defeat and fear on their part. Having to leverage Tibet at every opportunity, is to legitimize their illegitimate occupation of a nation. Their conspiratorial attempt to force their ethnicity upon our skins and to use us as a bargaining chip at every opportune time, to feed off the greed of globalization is gut-wrenchingly outrageous.
If a nation as progressive and humanitarian as Switzerland sweeps its conscientious ethics under the diplomatic rug of the corporate world to get a greater share of the pie, it is ultimately left for the Tibetans themselves to save themselves decisively, either by patiently waiting for the eventual change within China by continually treading on the Rangzen ideology — or worse still, to coerce and marinate itself into the Chinese frame work through Umey Lam.
The choice is ours, and the former upholder being the minority and many silent supporters of it who are often ostracised, is something to be embarrassed about rather than being shell-shocked by one country like Switzerland changing their label of our identification. It is us finally who need a major revision and revamp of our policy, a shake-up in our mindset, to save our identity and ultimately our Tibet.
We have bargained and compromised enough!
About the author
Ugyen Gyalpo lives in Woodside, New York, and works as an insurance agent for United Health Group, New York.
More articles by Ugyen Gyalpo on Tibet Sun.