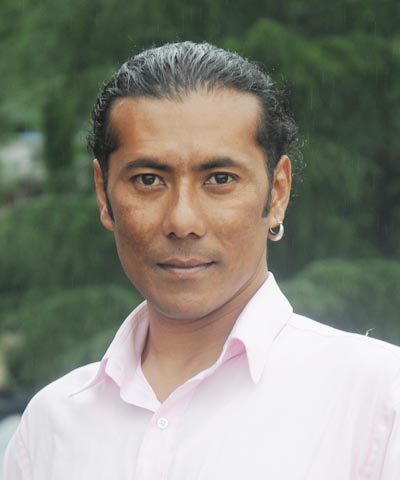 By Lobsang Wangyal
MCLEOD GANJ, India, 24 August 2012
While the standoff continues between Julian Assange and the UK government at the Ecuadorian embassy in London, questions naturally arise about his safety, about the principle of diplomatic immunity, about the protection of free speech — yet there are deeper concerns that need to be addressed.
The issues arose when Assange leaked a trove of US diplomatic and military secrets two years ago. Documents and videos were released by WikiLeaks, which the US government suspects were provided to Wikileaks by Specialist Bradley Manning who had access to US military databases as part of this job while stationed in Iraq. They showed evidence of US war crimes, collusion with death squads in Iraq, lies told by America and its allies in supporting the "War on Terror", and spying on UN officials. In addition they exposed corruption and deceit by officials across the world.
The US government denounced the release of confidential US cables as a "criminal act", and made clear that it regarded WikiLeaks as a serious threat to its interests.
Others have asked that Assange be prosecuted under the US Espionage Act of 1917 and that he should be declared a "terrorist". Assange's life even came under threat when some prominent US and Canadian commentators called for his assassination.
At the height of the controversy over WikiLeaks' activity, two women in Sweden, then supporters of WikiLeaks, accused Assange of rape. He has never been formally charged, but is wanted by Sweden for questioning on suspicion of rape. This accusation has turned into a separate debate altogether after one of the women admitted to having "consensual sex" with Assange.
A prominent British politician, Craig Murray, in support of Assange, labelled the allegations "dubious" and said they were part of a "political agenda". He went on to say that "it may be really sordid and bad sexual etiquette, but whatever else it is, it is not rape or you bankrupt the term rape of all meaning."
The women involved changed their rape allegations to complaints of sex without a condom. Still, a Swedish court issued a European Arrest Warrant despite Assange's lawyers arguing absence of rape, absence of force or injury, and admission in both cases of consensual sex.
The British government has resolved to extradite Assange to Sweden under the arrest warrant if he leaves the Ecuadorian embassy in London. Assange fears that he would be transferred to the US to face charges over the diplomatic cables if he is extradited to Sweden to face these charges of sexual misconduct.
Ecuador came to Assange's rescue when the country's president Rafael Correa granted political asylum to him. Subsequently hundreds of Ecuadoreans in the capital Quito rallied in support of Correa's decision, confirming their support of Assange, freedom of speech, and human rights. Many South American nations expressed solidarity and support to Ecuador, and denounced the British threat to the integrity of the Ecuadorian embassy, and its right to administer its own policies. "This threat is a hostile act, an unquestionable violation of international law, that offends and hurts all of Latin America," stated a representative of an alliance of South American nations.
Britain has threatened to storm the embassy of Ecuador to arrest Assange. Such an arrogant act would be tantamount to assaulting the sovereignty of Ecuador. Had there been an assault, the whole system of international diplomacy could collapse.
British missions in all the South American countries, and possibly some other countries, could be stormed by the people. The governments of these respective countries may act only for the sake of covering up their face. The greater fallout from such arrogance would be the resulting disarray of the entire system of international diplomacy.
Hackers supporting Assange swiftly targeted British government websites in protest against the handling of the case. If the British government had gone ahead with their plans of storming the embassy, many more people may have taken other forms of protest, even causing physical damage.
If they want to punish Julian Assange for exposing criminal acts committed by the US, the question is: Why the US committing those crimes at the first place? Why would those actions be alright for US? Or, if they are crimes, why should the US not be punished?
But more than blaming the US, Assange points out that, "We must use this moment to articulate the choice that is before the government of the United States of America."
The wrong policies of the US have killed many people and caused irreparable damage to the environment and to society. When the truth comes out about wrongdoings, shouldn't the perpetrators mend their ways? I second Assange: "Will it [the US] return to and reaffirm the values it was founded on?"
Why do international issues have to be solved only through hegemony, coercion, cheating, and violence; why not use perseverance, persuasion, tolerance, and dialogue?
"As WikiLeaks stands under threat, so does the freedom of expression and the health of our societies."
WikiLeaks has become a symbol of free speech, and its existence will be safeguarded by all free-thinking and freedom-loving people around the world. The wish of people around the world would not be to have the messenger killed. Joining in these voices, I support the campaign to free Julian Assange because of his beliefs in freedom of expression and open governance.
If something happens to Assange's life, the US and UK governments will be accountable. And I will be among those seeking answers.
About the author
Lobsang Wangyal edits the TibetSun website.