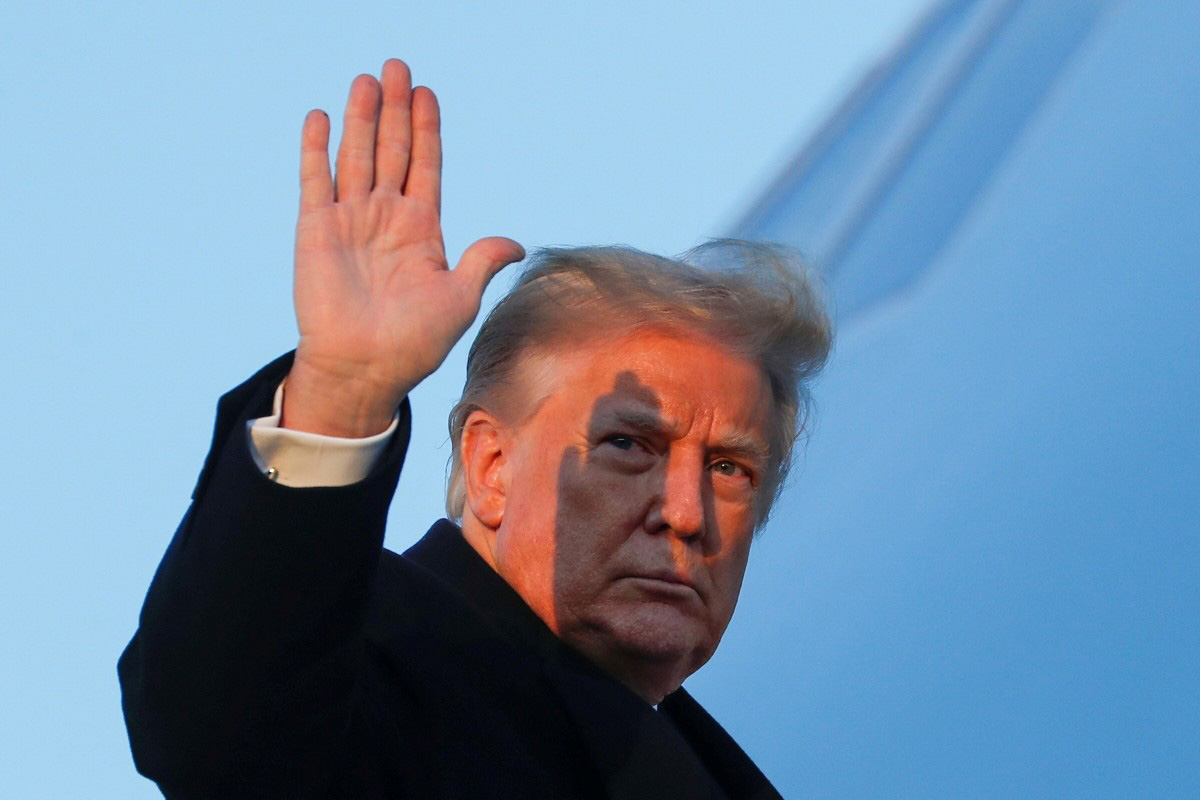 By Lobsang Wangyal
McLEOD GANJ, India, 28 December 2020
US President Donald Trump has signed into law a bill that further bolsters US support for the Tibetan people's quest for autonomy through dialogue with the Chinese government.
Called the Tibetan Policy and Support Act (TPSA) of 2020, which is an upgrade of the Tibet Policy Act of 2002, the act states that the next Dalai Lama is appointed solely by the Tibetan Buddhist community without China's interference.
Sanctions, including travel restrictions, will be imposed on Chinese officials who interfere in the selection of the successor to exiled spiritual leader the Dalai Lama.
When Trump on Sunday signed the USD-2.3-trillion fund for the federal government and the Coronavirus relief package, TPSA was also approved, as it was incorporated as a part of the spending bill.
Bipartisan members of the Senate unanimously passed the bill last week despite China's protest. The US House of Representatives had passed the bill by an overwhelming margin in January.
The Office of the US Special Coordinator for Tibetan issues has been entrusted with the task of promoting dialogue, without preconditions, between the Dalai Lama or his representatives with the Chinese leaders for a negotiated settlement to the Tibetan issue for autonomy, with an additional duty of ensuring that the next Dalai Lama is appointed solely by the Tibetan people.
It also directs the Secretary of State to restrict opening new Chinese consulates in the US until China allows establishment of a US consulate in Lhasa, Tibet.
Funds in millions will be provided for Tibetans both inside and outside Tibet for various purposes, such as the promotion and preservation of the Tibetan culture, language, governance, and the sustainability of Tibetan settlements.
Efforts will be made to monitor the environment on the Tibetan Plateau, and check the exploitation of the natural resources of Tibet.
Hailing the passage of the law, the President of the Central Tibetan Administration, Lobsang Sangay, said, "This legislation sends a powerful message of hope and justice to the Tibetans inside Tibet and bolsters US support for the protection of Tibetan people's religious freedom, human rights, environmental rights, and exile Tibetan democracy like never before."
Sangay thanked President Trump for signing the bill and the US Congress for passing it, House Speaker Nancy Pelosi for making this bill come true, Senators Marco Rubio and Ben Cardin, and Congressmen Jim McGovern and Chris Smith for introducing it in the House and Senate.
China was quick to criticise the signing. Chinese Foreign Ministry spokesman Zhao Lijian said China was "resolutely opposed" to the act.
"The determination of the Chinese government to safeguard its national sovereignty, security and development interests is unwavering," he told reporters, adding that the act was an interference in China's internal affairs.