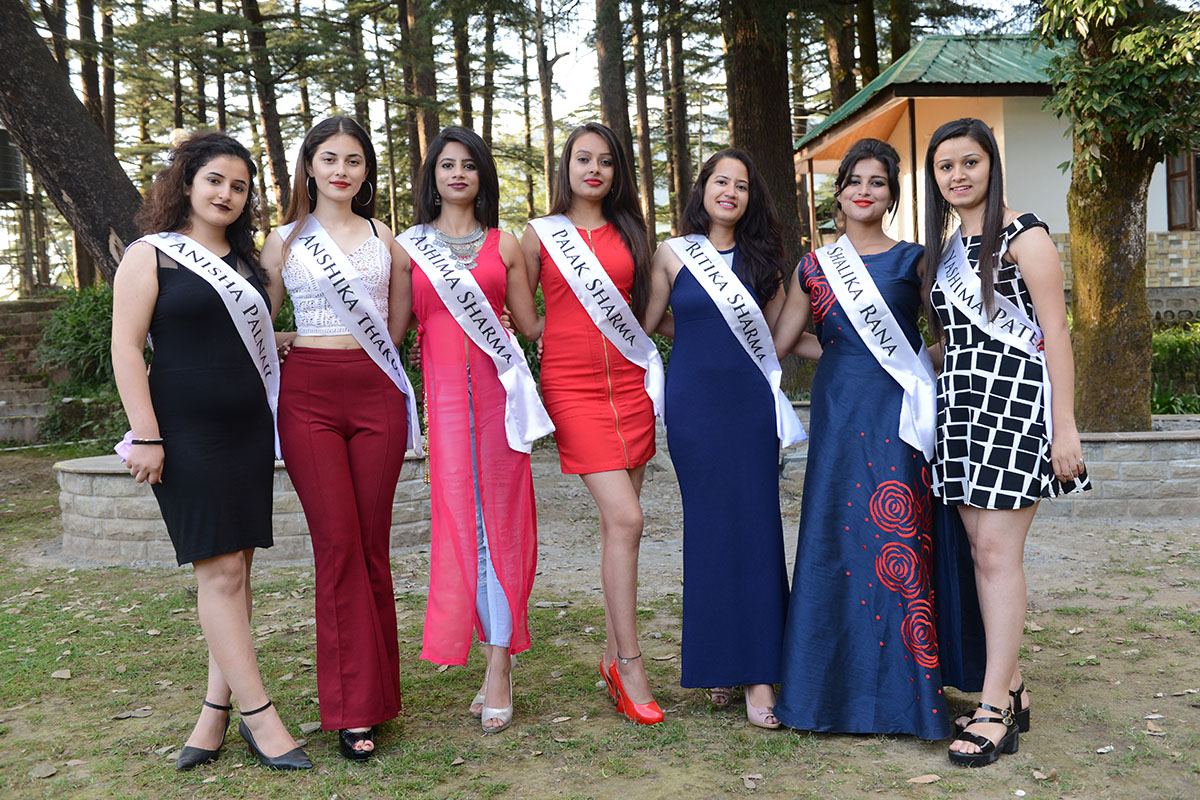 Tibet Sun Newsroom
McLEOD GANJ, India, 4 October 2018
Seven young women are participating in this year's Miss Himalaya Pageant, with the coronation ceremony to be held at the Tibetan Institute of Performing Arts (TIPA) in McLeod Ganj on 6th October evening.
Six of the seven contestants are from Himachal Pradesh, while the seventh is from Jammu. The seven are: Anisha Palnail, Anshika Thakur, Ashima Sharma, Palak Sharma, Ritika Sharma, Shalika Rana, and Yashima Patel.
Organisers said in a press note that all the contestants are beautiful and intelligent, and have enthusiasm and ambitions for their lives.
The winner will be decided after four rounds of competitions in Talk, Talent, Traditional Costume, and Interview, which will be judged by a three-member jury in the Finale Night at the grounds of the Tibetan Institute for Performing Arets (TIPA) in McLeod Ganj.
The winner will receive a prize of one lakh rupees, the first runner-up 50,000, and the second runner-up 25,000 rupees.
"Women empowerment cannot happen only by words. There need to be opportunities and platforms for young women to have experiences and for them to excel in their lives. Miss Himalaya Pageant is an opportunity, a launching pad for Himalayan women to reach the stars," the press note said.
"We tried our best to get sponsorship for this event but failed to get any. Our request to the state government is yet to get a reply. We welcome any sponsorship assistance so that the event doesn't hurt the Director's pocket so much."
Speaking about the preparedness of the event, the organiser boasts saying, "We are all systems go for a memorable event."
Saying the event is also about bringing Himalayan people together, the organisers are hoping to see lots of people from in and around McLeod Ganj at the Finale Night on Saturday.