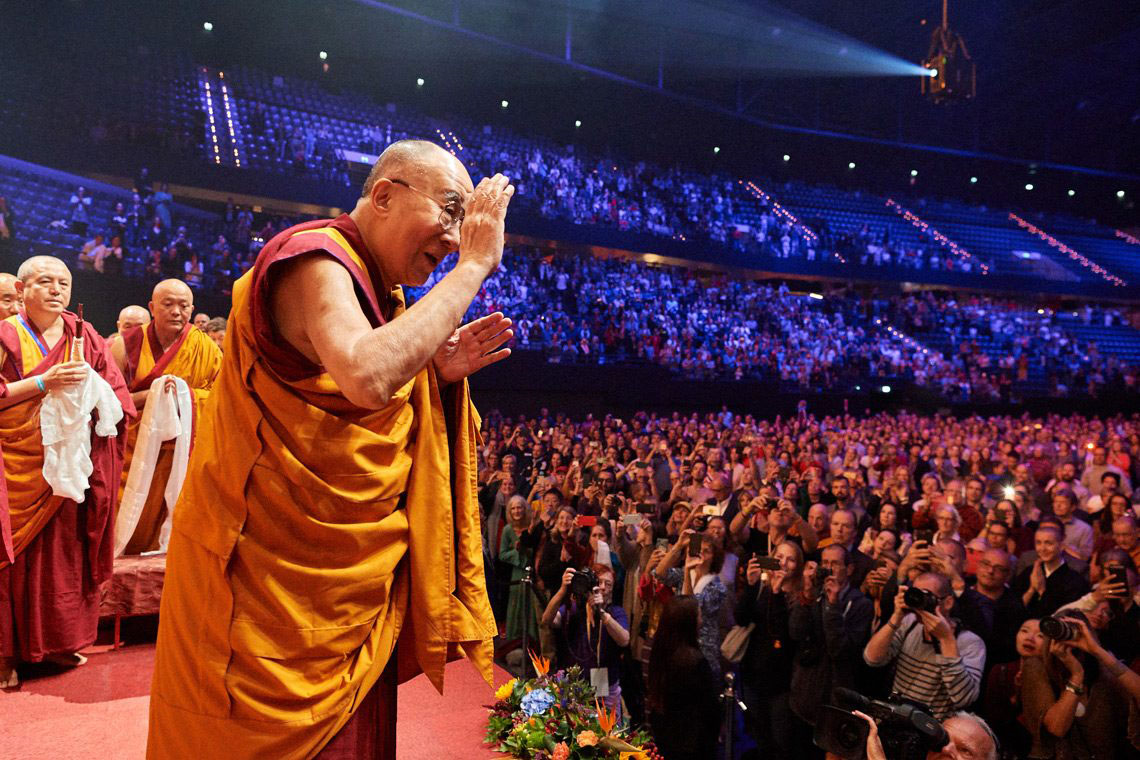 By Lobsang Wangyal
McLEOD GANJ, India, 18 September 2018
Tibetan spiritual leader the Dalai Lama has applauded the European countries for welcoming refugees.
However, the international press took his words out of context in headlines implying that Dalai Lama was saying "Europe belongs to Europeans, refugees should go back home."
Speaking at a conference on 12 September in Sweden's third-largest city of Malmo, home to a large immigrant population, the Dalai Lama said that Europe was "morally responsible" for helping "a refugee really facing danger against their life."
He told European countries to "receive them, help them, educate them… but ultimately they should develop their own country."
"I think Europe belongs to the Europeans," he said.
The headlines changing his meaning led to comments calling him a "bigot" and "racist" on the Internet.
One tweet read: "He said that all refugees should be repatriated, and not consider their displacement to be long term but return as soon as humanly possible to rebuild."
Another tweet: "The Dalai Lama said that refugees should return to their native countries to rebuild them. Should the Dalai [sic] not lead by example by returning to Tibet."
During his public talk in Rotterdam, The Netherlands, on 16 September, the Dalai Lama clarified his statements by saying, "When refugees from other countries have come to Europe, it's wonderful that Germany and other European countries have given them help."
"However, I think that most of those refugees think of their own lands as home, but just now there is lots of killing, bullying, and suffering there. That's why they escaped. So, in the short term, European countries should provide them with shelter, and should particularly provide children with facilities for education and training."
He said that each country has its own culture, language, and way of life, and it is better for people to live in their own country. His feeling was that refugees should eventually be able to return to rebuild their own countries, just like Tibetans, who took shelter in India, but most Tibetans want to return to Tibet when the situation there has changed.