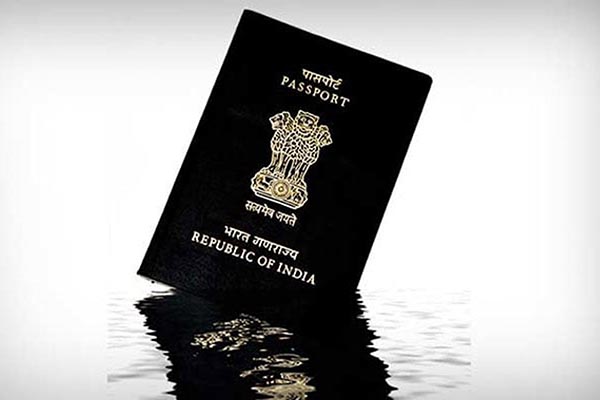 By Lobsang Wangyal
McLEOD GANJ, India, 14 September 2018
The Delhi High Court has ordered the Government of India to take immediate action to streamline their procedures for processing the passport applications of Tibetans who are entitled to Indian citizenship by birth.
In the hearing of the case brought by five Tibetans to Justice Vibhu Bakhru, government counsel Mr Rajesh Gogna assured them that: "Within a period of three days, the entire process would be streamlined and shall be put on the website so that such citizens are not constrained to repeatedly approach this Court."
The petitioners have pleaded the court against the impediment that has been placed by the government by not cancelling the Identity Certificate (IC, popularly known as the Yellow Book, a travel document issued to Tibetans by the Government of India in place of a passport) and the Registration Certificate (RC) previously issued to the petitioners, in order to process their passport applications.
Tibetans have been running from pillar to post but none of the relevant authorities are accepting the surrender of their IC and RC documents. Authorities then refuse to issue passports on the ground that the petitioners have not surrendered these same documents.
The five Tibetans who appealed to the court are: Karma Dhondup, Sonam Chodon, Kalsang Dickyi, Tsering Topden and Tempa Rapjyal.
In a landmark judgment in September 2016, the Delhi High Court accepted that Tibetans born in India between 26 January 1950 and 1 July 1987, and their children, are citizens of India, and are entitled to a passport.
However, due to lack of clear directives from the government, officials at the passport offices and the FROs at the police offices where RC is regulated, harassed Tibetans who were applying, leading to obstruction in issuing passport to them.
In absence of a system in place, Tibetans were at the mercy of the clerks at the desk, who make their own rules — which are generally to halt rather than to help move things forward in processing their applications.
Simarpal Singh Sawhney, who pleaded the case for the Tibetans, said that once the government put the new rules on their website, fresh applications in the 1950-1987 year-of-birth slab shouldn't face any undue problems.
Justice Vibhu Bakhru in November 2017 quashed a government rule which ordered that after obtaining Indian citizenship a Tibetan must leave their settlement.
He observed that counsel appearing for the respondent has been unable to point out any provision in law which entitles the passport authorities to deny passport to an Indian citizen on the basis of where he resides in this country.