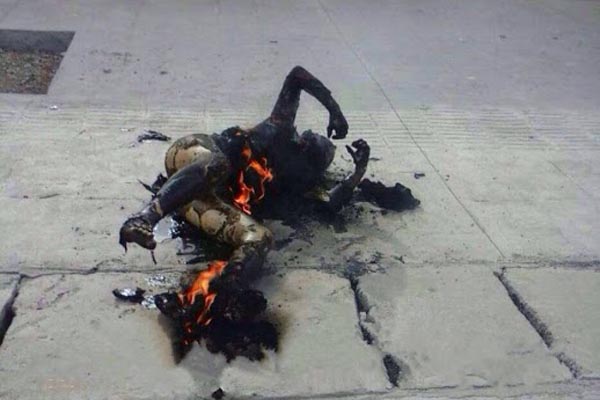 Tibet Sun Onlinenews
ON THE WEB, 22 December 2014
A 19-year-old girl has died after setting herself on fire to protest Chinese rule in Tibet, according to exile Tibetan sources who have contacts in Tibet.
Tsepe set herself on fire by the main road in Ngawa in Tibet's Amdo province, where she died on the spot, Losang Yeshe and Kanyag Tsering of Kirti monastery in exile in McLeod Ganj said in a statement. They received the information from their sources in Tibet.
Chinese security forces instantly came and took away her remains.
Tsepe was the fourth of six children of a pastoral family. She never went to school, but grew up living with her parents and herding cattle.
Her 60 year-old-father and 50-year-old mother have reportedly been taken away by police, but it is not clear whether they have been detained.
Tsepe's fiery protest comes a week after Sangye Khar's death from self-immolation on 16 December outside a police station in Amchok, Sangchu, in Amdo.
The number of self-immolation protests in Tibet has reached 135 since the first one in 2009.