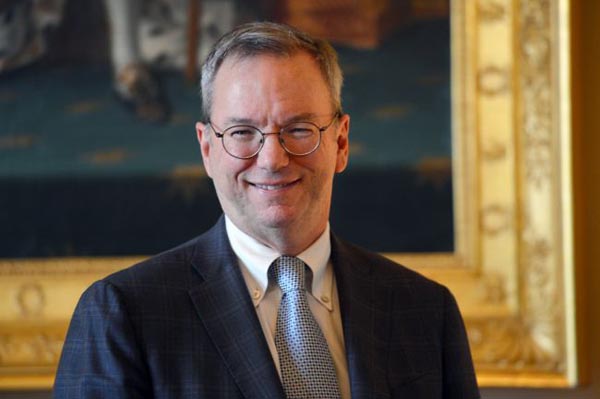 By James Legge | The Independent
ON THE WEB, 2 February 2013
Google boss Eric Schmidt has branded China the most "sophisticated and prolific" hacker of foreign companies in the world.
In his new book, the web giant's executive chairman says that the country's state-backed cybercrime is a global "menace".
Only this week, The New York Times and The Wall Street Journal newspapers said that China-based hackers has tried to access information on their coverage of the country.
And in The New Digital Age, co-written with former US government adviser Jared Cohen, Schmidt writes: "The disparity between American and Chinese firms and their tactics will put both the government and the companies of the United States at a distinct disadvantage," because "the United States will not take the same path of digital corporate espionage, as its laws are much stricter (and better enforced) and because illicit competition violate the American sense of fair play."
The book acknowledges that the US isn't completely innocent, highlighting the country's role in the Stuxnet virus, which accidentally spread across the internet in 2010. The virus was originally designed by the American and Israeli governments, aimed at Iran's nuclear programme.
The authors almost suggest that western governments imitate China so they are not disadvantaged by its activities. They also say the spread of Chinese technology around the world increases the influence of the Chinese government.
"Where Huawei gains market share, the influence and reach of China grow as well," Mr Schmidt says.
However, the authors also argued that the spread of technology could destabilise the authoritarian central government, with possible revolutionary consequences.
"This mix of active citizens armed with technological devices and tight government control is exceptionally volatile," they write, saying this could lead to "some kind of revolution in the coming decades".