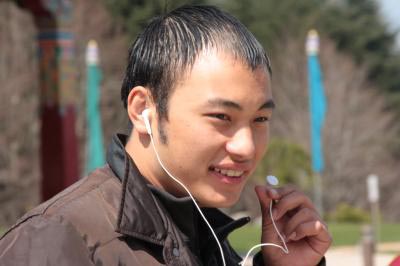 By Eydie Dolma | Westside Today
ON THE WEB, 13 September 2011
His Eminence Kyabje Kalu Rinpoche is the incarnation of one of the greatest Tibetan Buddhist masters of the 20th Century, Dorje Chang Kalu Rinpoche. He was the first to bring Tibetan Buddhism to the west in the 1970s and is revered the world over.
The young Kyajbe Kalu Rinpoche teaches with heart, humour, wisdom,and accessibility. Long time devoted students, as well as those new to the dharma, will delight at the opportunity to see and hear him. He is being hosted for three days by Rime Ling Centre in Hancock Park.
Saturday, 1 October 2011 7:30 pm; Barnsdall Gallery Theatre, 4800 Hollywood Boulevard in Los Angeles. Tickets are available online at www.rimeling.org or at the door.